Professional Partnerships

NBBJ LP – Design Architect
Founded in 1943, NBBJ provides architecture, branding, and design services for companies and organizations. Its services include interior design, building design, planning, and landscape architecture. It is based in Seattle, Washington with additional offices in San Francisco, Los Angeles, Columbus, New York, London, Beijing and Shanghai.

Lim Ruger – General Counsel
Lim Ruger is a trusted legal service provider for Fortune 500 companies, multi-national corporations, governments, and private entrepreneurs. Lim Ruger's robust practice handles sophisticated real estate and corporate transactions, including high-profile commercial developments, mergers, acquisitions, international business, financing, and corporate and partnership tax planning. Lim Ruger's litigation docket spans a range of issues, including high-stakes commercial disputes, class actions, securities, insolvency, and employment.
City of Buena Park
Located on the border of Los Angeles County, Buena Park is known as the gateway to Orange County. Buena Park's Entertainment Zone (E-Zone), which runs down Beach Boulevard, is home to serveral famous tourist destinations, including Knott's Berry Farm, the odlest theme park in the United States, Soak City, and Medieval Times. In 2012, Buena Park was a finalist in Rand McNally's annual Best of Road award for the "Most Fun Small Town in America" category.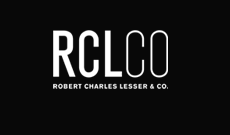 Robert Charles Lesser & Co. – Market Feasibility Firm
RCLCO provides end-to-end solutions to clients in the real estate industry. As the leading independent real estate advisory firm, RCLCO helps real estate companies, financial institutions, corporations, institutional investors, and public-sector entities make sound decisions about development, management, investment, design, and corporate strategy issues.

NAI Capital – Leasing Consultant
NAI Capital provides its brokers and their clients with a full menu of consulting services: traditional transactional brokerage, management, and specialized support. Its goal is to enable clients to customize delivery platforms based on the client's unique requirements. NAI Capital is one of the largest full-service commercial real estate brokerages serving Southern California, with 14 brokerage offices strategically located throughout Los Angeles, Riverside, San Bernardino, Ventura, and Kern Counties.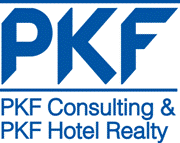 PKF Consulting USA – Hospitality Consultant
PKF Consulting is an international firm of management consultants, industry specialists, and appraisers who provide a wide range of services to the hospitality, real estate, and tourism industries. The company is constantly active in the marketplace, performing financial and market studies and valuations involving hotels, resorts, restaurants, golf courses, and a variety of mixed-use developments and other hospitality products. PKF Consulting is th eonly hospitality consulting firm with its own proprietary database of U.S. and international hotel financial statistics.