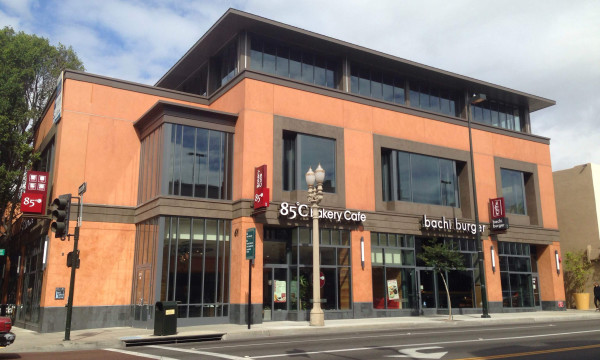 Location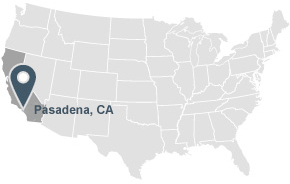 The property is located at the northwest corner of South Fair Oaks Avenue and Green Street. Just one half-block from the property is Colorado Boulevard, which is the epicenter of Old Pasadena. It features superior frontage: approximately 235 linear feet along South Fair Oaks and approximately 170 linear feet along Green Street. Furthermore, South Fair Oaks Avenue is a major north-south commercial thoroughfare. Colorado Boulevard is a major four-lane east-west commercial thoroughfare. Access to the Foothill Freeway (I -210) is approximately one half-mile north along Fair Oaks Avenue. The Pasadena Freeway (I -110) is approximately one mile south of the site.
City of Pasadena
Pasadena is located in Los Angeles County, about twenty minutes north of Downtown Los Angeles. Although Pasadena is best known as the host of the annual Tournament of Roses Parade and Rose Bowl football game, the City also boasts numerous cultural amenities, fine restaurants, top retailers, and major corporations that help Pasadena live up to the true meaning of its name—the Crown of the Valley.
Pasadena Highlights
Incorporated in 1886
Population over 145,000
Over 2,000,000 potential patrons within a 10-mile trade area
Over 110,000 Professional, Sales, Managerial and Clerical jobs in the City
Accessible via MTA Gold Line Light Rail
Over 2,000 hotel rooms in the City
Within 30 miles of 3 major airports – Bob Hope Memorial Airport, Los Angeles International Airport, and Ontario International Airport
Home to major institutions such as NASA (JPL), Caltech, Parsons Engineering, Bank of America, East West Bank, SBC and Avery Dennison
Pasadena Demographics
A city of 145,000, Pasadena has over 110,000 daytime employees and draws nearly 2 million people from within 10 miles of the city's center. Pasadena patrons are highly educated (68% have at least some college education), are highly paid (over $100,000 average annual income) looking for an authentic downtown experience. Many are young (37 avg. age), professional (73% have white collar jobs) urban dwellers in Pasadena's Central District, where nearly 3,500 new apartment and condominium units have been developed since 2000.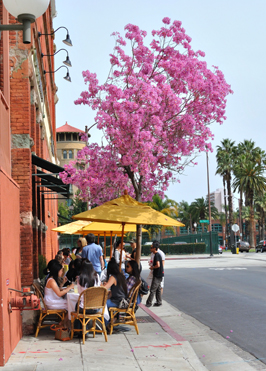 Historic Old Town District Old Pasadena
The One West Green site is located in the "Old Pasadena" district. Bordered by Marengo Avenue on the east and Pasadena Avenue on the west, Old Pasadena stretches from Holly Street on the north to Green Street on the south. Better known as the street on which the major portion of the annual Rose Parade takes place, Colorado Boulevard has become the main strip of Old Pasadena and is packed with pedestrians and vehicles nightly. A Mecca of entertainment, dining and shopping, Old Pasadena and bordering areas including South Lake have become increasingly popular as tourist attractions and night spots. Old Pasadena looks very much as it did seventy years ago. Many of the historic buildings have been restored and the street-front shops maintain their appeal to the hundreds who stroll the sidewalks each day. Old Pasadena abounds with nightclubs, bars, in excess of 75 restaurants serving all types of cuisine, and countless specialty shops offering clothing, antiques, furniture, and exotic items from around the world. Weekly, one can find all genres of live music from rock, jazz, and blues to classical, plus dancing, comedy, and billiards. With something for everyone, it's easy to see why Old Pasadena is one of the hottest areas in Southern California.
The historic Old Pasadena District was chartered in 1980 as a means of revitalizing the oldest parts of Pasadena, which had fallen derelict though not abandoned, but was for all intents and purposes economically and commercially dead. By this charter, a strictly-controlled redevelopment was established with federal tax incentives to qualifying investors. Under strict guidelines, buildings were stripped of old paint, revealing some of the finer and roughest early brickwork fasciae.
All renovations or remodeling came under the scrutiny of a city commission which approved materials, colors and styles, most of which were to reflect the period of 1925-1940, the time after which these buildings had lost their appeal. The Old Pasadena Historic District was listed in the National Register of Historic Places in 1983.
Select Retailers with Locations in Old Pasadena
Old Pasadena is a retail center and leisure destination that attracts shoppers from around the region. Many national franchises have located to Old Pasadena, including high-end retailers. The following lists a few of the retailers currently located within walking distance of the One West Green site.

Abercrombie & Fitch
American Apparel
Apple Store
Banana Republic
Barnes & Noble
The Container Store
Crate & Barrel
Diesel
Gap / Gap Kids
Guess
H&M
J Crew
Juicy Couture
Kenneth Cole
Melting Pot
Pottery Barn
Patagonia
Tiffany & Co.
Urban Outfitters
Victoria's Secret
Design Features
Converting the existing parking lot into a new three-story building suitable for retail, restaurant, and office uses will dramatically increase the commercial viability and job-creating potential of the property.
While the immediate neighborhood of the One West Green site tends to be low-income and would not support a high-end development, the volume of visitors to Old Pasadena from around the region makes the area a vibrant retail and leisure center, and also a popular place for businesses to locate.
The One West Green site is ideally located on a corner lot in the center of Old Town Pasadena, within walking distance of two main thoroughfares through the city, a Metro light rail stop, and public parking complexes.
Design Specifications
Urban design and architecture objectives and standards will create the feel of a walkable downtown community, providing the conveniences and attractions of a city, interspersed with pedestrian paths and open spaces.
The Source will feature continuous retail facades with zero setback and narrow storefronts to create a dense shopping environment, rooftop gardens (private and/or public), outdoor eating areas, observation decks, water elements including interactive outdoor fountains, artwork, and a variety of other enhancements and entertainment-oriented activities.
A hierarchy of massing and architecture will emphasize main pedestrian entrances and enhanced gateway entries, with signage along Beach Boulevard to announce entry into the Entertainment Corridor and to frame views into the retail and pedestrian areas.
Economic Impact Analysis Report
For a discussion of employment creation resulting from development under One Green, LLC, please refer to "Economic Impact of a Mixed-Use Commercial Development, known as the One West Green, in Old Pasadena, which includes Retail Stores and Restaurants" (September 2010) by Evans, Carroll, and Associates, Inc.
This economic analysis estimates that a total of 397 new jobs will be created by One West Green. Ten or more jobs will be allocated to each EB-5 investor-petitioner for the purpose of qualifying for U.S. immigration benefits under the EB-5 program.